Wednesday January 13, 2016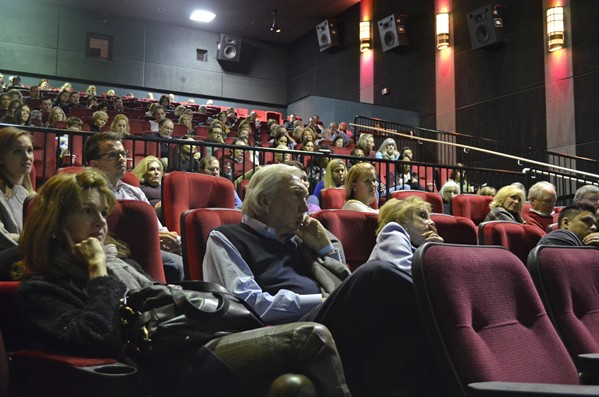 When the movie Concussion released on Christmas Day, the decades-long work of doctors and scientists striving to understand concussion was thrust into the national spotlight, prompting TIRR Foundation of Houston to host a private screening January 10 with experts in brain injury and neurophysiology weighing in on the issue. The good news; Concussion is not the death sentence implied in the film.
The movie chronicles then Pittsburgh pathologist Dr. Bennet Omalu's diagnosis of Chronic Traumatic Encephalopathy (CTE) in former Pittsburgh Steeler Mike Webster and his battle to gain acceptance of the condition by the National Football League. Now the chief medical examiner of San Joaquin County, Calif., and professor at the University of California, Davis, Department of Medical Pathology and Laboratory Medicine, Omalu will be the featured speaker during TIRR Foundation's Connect The Docs event April 21 at River Oaks Country Club.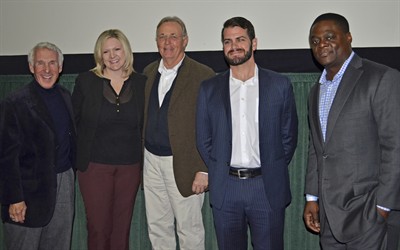 Leading the panel discussion was Dr. Brent Masel, National Medical Director for the Brain Injury Association of America. Dr. Masel was joined by Summer Ott, Psy.D., director of the IRONMAN Sports Medicine Institute Concussion Program and team neuropsychological consultant for the Houston Texans and Houston Rockets; Arthur Day M.D., Vice Chairman and Director of Education at the University of Texas Houston Department of Neurosurgery and Assistant Professor;  Craig DiTommaso M.D., Director of Inpatient Rehabilitation at Baylor College of Medicine in and a TIRR Foundation collaborating physician and David Crumbie, M.D., assistant team physician for the NBA Houston Rockets, University of Houston athletics, as well as several high schools in the greater Houston area
Advances in diagnosis of concussion, as well as in education regarding self-awareness by athletes, has led to better management of concussion in sports, although the panel agreed that much work is left to be done in understanding what causes concussion.
"One thing parent's need to know is that concussion does happen in sports, but there are a lot of valuable aspects of sports that don't need to be ignored because of fear of injury," said Dr. DiTommaso. "The number one cause of concussion is falls and that won't stop people from walking."
"Concussion is by definition a transient phenomenon," said Day, "where the brain temporarily loses its function, then regains it. It's when the symptoms persist – the headaches, dizziness, loss of memory – that a neurologist or rehab physician should be seen. We also are seeing greater self-awareness in athletes about concussion. As a matter of fact, a Kansas City player left the game against the Texans because he 'just didn't feel right,' and that was a smart thing to do."
Ott, who was a member of the task force that developed verbiage for a Texas sports concussion bill known as Natasha's Bill, noted that there is a difference in how females experience concussion versus males.
"Girls have a weaker neck muscles than boys, so that can make them more susceptible to concussion," she said, adding that they were studying more girls who play soccer as a part of a grant funded in large part by the NFL. She noted however that few concussions are actually caused by head to head impacts in sports. Most are caused when the head actually hits the ground.
While Concussion, the movie, will only last so long in theatres, concussion, the condition, continues to be a focus of science that will likely go on for many years.
"This is a relatively young field of science and we are still working to understand it," said DiTommaso. "Concussions or CTE will not cause the end of football or other sports, but the work around understanding it could make sports much better."
TIRR Foundation, The Institute for Research and Rehabilitation based in Houston, is the nation's only collaborative research institution where hundreds of scientists, physicians, researchers and engineers work together to develop solutions addressing traumatic brain and spinal cord injury. For more information about or to donate to TIRR Foundation and its programs, go to www.tirrfoundation.org