Friday July 8, 2016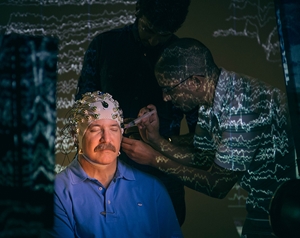 TIRR Foundation strives to connect the most promising proposals with the most capable people at the right institutions, bridging gaps in research and building promising opportunities. With the financial support of TIRR Foundation, the NeuroRecovery Research Center at TIRR Memorial Herman conducts innovative research and clinical trials using robotic technology geared toward rehabilitating people who have suffered brain injuries and spinal cord injuries. This is at the heart of TIRR Foundation and Mission Connect.
TIRR Foundation was an integral part in funding for the REX exoskeleton, Ekso exoskeleton, BreEStim, MAHI Exo-II, actiCHamp Brain Cap, and the ReWalk Rehabilitation System. Through the collaborative neurotrauma research program, Mission Connect, TIRR Foundation actively seeks to connect and fund scientists and doctors with promising research aimed to restore normal central nervous system function following a disabling spinal cord injury or traumatic brain injury. TIRR Foundation maintains the momentum and progression of these devices to ensure that development occurs in clinical trials, engineering a path from the lab to the patient. Currently, Mission Connect is in collaboration with 18 institutions and 100 scientists across the country.
Editor's Note for TMC PULSE, Vol. 3/No. 5—June 2016
In the article, found online at https://tmcpulse.uberflip.com/i/686754-june-2016-pulse, the results of research funded by TIRR Foundation are highlighted.